What Is Timbalooloo?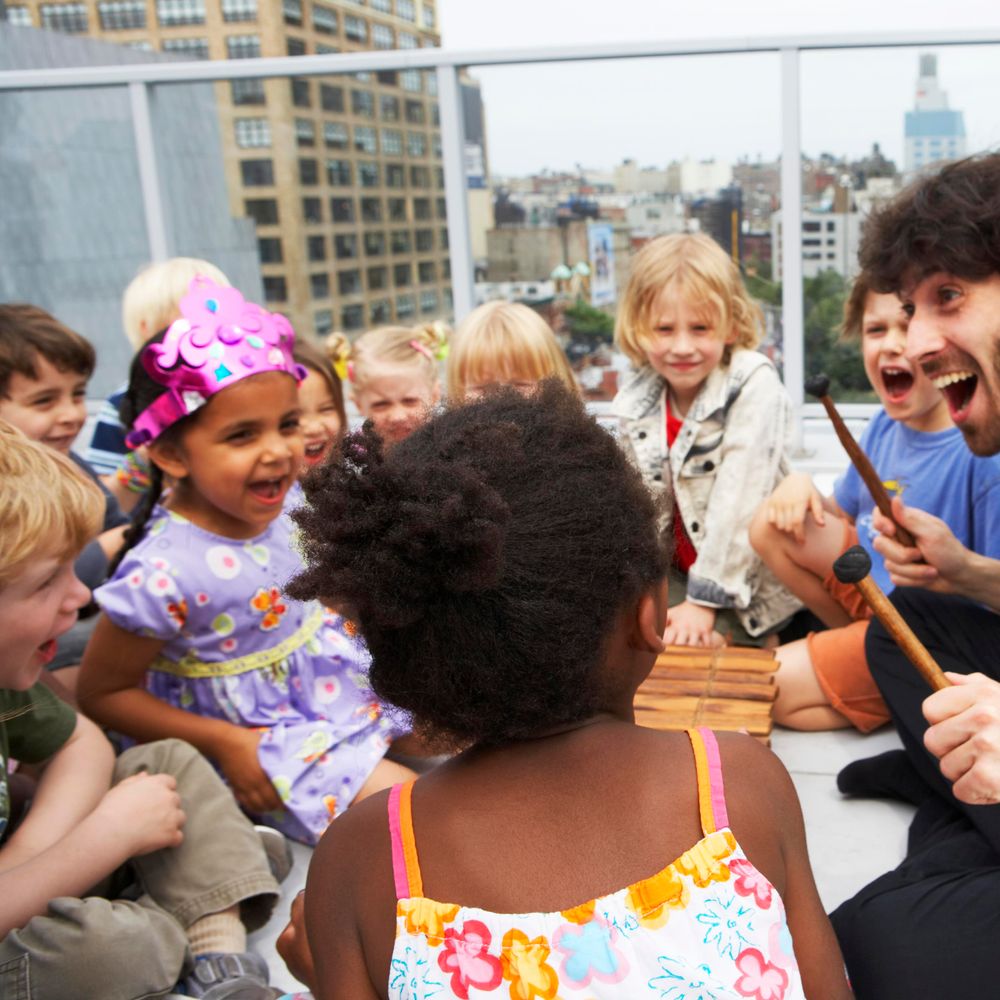 What Is Timbalooloo?
Timbalooloo strives to fundamentally reimagine the way music is taught and how music can be conceived by children during their early formative years.  The center of our work is the Timbalooloo Method, which was developed by internationally renowned musician Oran Etkin.  In the Timbalooloo Method, instruments come to life and speak through their music so that children learn to express themselves not by having to execute the correct notes, but rather by making their instruments come alive and actually speak the language of music, adding character, humor and emotion to the music.  This notion of instruments speaking to each other harkens back to Etkin's experiences as a young boy falling in love with the music of Louis Armstrong – a musician who certainly was a master at making his trumpet come alive and express things that words cannot express.
Through fun games, stories, songs and movements, the children engage with rich musical and cultural heritage – from Tito Puente to Mozart, Willie Nelson to Herbie Hancock.  In fact, Herbie Hancock recently saw our lesson about him and invited us to present in Paris for UNESCO and International Jazz Day. The following year UNESCO commissioned us to create online video classes for schools in 195 partner countries!
The benefits beyond music are also far reaching – math, history, cultural appreciation, speech, fine and gross motor and many other skills are developed, not to mention the most important skill in life…to really listen to what is happening in the moment, and then find a way to add your own beauty.